Author:
Shellee Roberts
Publication Date:
April 18, 2016
Format:
E-ARC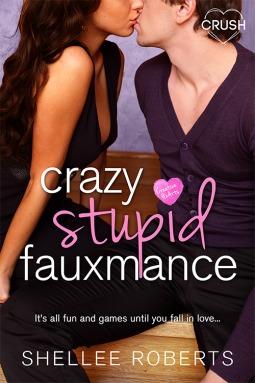 Synopsis:
Disclaimer: This Entangled Teen Crush book contains a kickass heroine, a boy so hot he'll make you shiver, and a falling-in-love story fit for the big screen. You'll want to settle in and have the popcorn ready.
After Mariely Hinojosa and Cabot Wheeler both break up with their significant others at the same party, Mariely sees a way to get even with both of their exes.
Everyone knows that the best way to get over a breakup is a hookup—a fake hookup, that is. Three weeks, all fun, no strings, and definitely no heartbreak at the end.
But somewhere between the sweet hand-holding and melt-your-mind kisses, their fake relationship starts to feel less like an act and more like the real thing...but Mariely's a free-spirited girl from the other side of the tracks, and Cabot's the hot trust-fund guy from the Hills.
They'd never work for
real...
* * *
The Why:
After a public humiliation of a public break up both Mariely and Cabot think that having a fauxmance is the best idea? Or is it? Especially when fake turns into real feelings. It was fun, lighthearted and an easy read, because I read this book in one sitting.
Characters:
Mariely
: After experiencing a bad breakup with her boyfriend of almost two years, she decides the best thing to do is to hook up with someone. Of course being in the theater track at her creative arts high school she needs to follow a script for this fauxmance; but she finds herself quickly getting off script when
Cabot
is involved.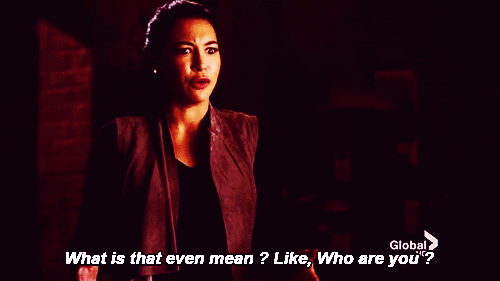 Mari's style reminds me of myself with bold out of this century outfits. She also reminds me of Lola from Lola and the Boy Next Door with her style. She's also very dramatic (well, she is an actor and also goes to a creative arts school).
As her fauxmance becomes real to both parties, she realizes that she has to learn not to care what other people think.
Cabot:
Finding out that his heartless, mean girlfriend hooked up with another guy doesn't help a guy's ego. It breaks it, especilly if she doesn't care.
So when
Mariely
gives him the idea of hooking up and faking a relationship to both get over their exes he jumps at the opportunity and goes with it. But he really doesn't know what to do when he starts falling for Mari, but he did and he doesn't know how to make this fake thing into something real. But he knows he wants to "be awesome together."
Final Thoughts:
Full of drama on and off the stage it was a light hearted read that I read in one day. Also be on the lookout for crazy ex-girlfriends, laughs and a faux relationship full of bad deals and real love.
Rating: 4.6
*I received this book through Netgalley through the publisher Entangled Teen. This in no way changes my opinion*
Thanks so much Entangled!
XOXO, K