May is upon us already which means BEA and BookCon are happening right now (which I am not at and really wishing I was *le sigh*) as well graduations and of course SUMMER *chants summer, summer, summer* You know you were thinking it and if you weren't then you are now.
I also participated in Camp NaNo this month for the first time and completed it. So I'm currently editing it and posting it on Wattpad. I may also put this writing app called Radish Fiction; it's not going to be Android ready until this summer.
I've caught up with Refresh Man (Taiwanese Drama) and finished Who Are You: School 2015 (K-Drama). I started watching Cheese In The Trap. I get my fix on this app called Viki and I'm in love with it.
Currently Reading:
I started this book because I wanted to have another book on rotation while I'm currently reading Since You've Been Gone by Morgan Matson for #MonthOfMatson. I started to read the first line and then the first page and what seemed like a few minutes I was 40 pages in. Is it just me or does this read and feel like The Selection Series by Kiera Cass a bit?
Nothing says summer than my favorite Morgan Matson book- Since You've Been Gone. I recently bought this and re-reading (the first time I read the e-book version) it for a read-a-thon hosted by Maureen Keavy for #MONTHOFMATSON. We're celebrating Morgan's new release The Unexpected Everything. It's simple: just read any Morgan Matson book this month. See, how easy it is?
NEXT READS: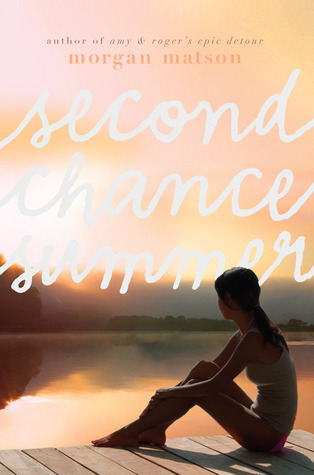 Goodreads
Everyone's who's read this has cried. So I know what I'm getting into. *buys boxes of tissues*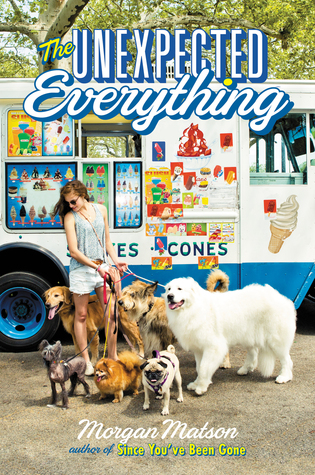 This is one of my most anticipated books this year. I will try to read this before the month is up. I'm really excited to read Morgan's new release. *jumps up and down in fangirl excitement* Who has read this already? I NEED THIS BOOK!
AHH! Which Morgan Matson books are your favorite? Hae you bought or read The Unexpected Everything yet?