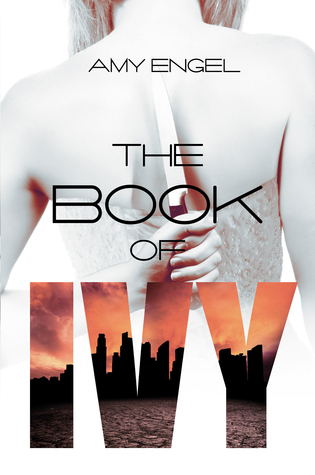 Author:


Amy Engel


Publication Date:

November 4, 2016
Publisher:
Entangled Teen


Synopsis:
After a brutal nuclear war, the United States was left decimated. A small group of survivors eventually banded together, but only after more conflict over which family would govern the new nation. The Westfalls lost. Fifty years later, peace and control are maintained by marrying the daughters of the losing side to the sons of the winning group in a yearly ritual.
This year, it is my turn.
My name is Ivy Westfall, and my mission is simple: to kill the president's son—my soon-to-be husband—and restore the Westfall family to power.
But Bishop Lattimer is either a very skilled actor or he's not the cruel, heartless boy my family warned me to expect. He might even be the one person in this world who truly understands me. But there is no escape from my fate. I am the only one who can restore the Westfall legacy.
Because Bishop
must
die. And I must be the one to kill him…
The Why:
10/20/2014: I can't believe the publisher sent me this to review, I am SO HAPPY!
I haven't been this excited about a dystopian in a long time, but this debut author you better watch out. First, that cover...so gorgeous.
This book was addicting, romantic and with a twist on classic dystopian.
RE-read: 06/2/2014


Characters:
Ivy
has been told all her life and has been trained for the day to kill her future husband the president's son. But everything she was ever taught to believe is completely thrown out the window when she realizes she starts to like and slowly fall in love with Bishop. She thinks that Bishop is against her and has a plan like she does. But Bishop who isn't perfect, but near it is just sweet, patient and loving towards Ivy and she along with I fall in love with Bishop. Ivy realizes a family secret and it changes how she views her family, Bishop and everyone around her. Mixed with self-discovery and betrayal this book was just amazing.
Bishop
is someone in YA that is literally my two book boyfriend; he's almost ties with Warner from Shatter Me and that's hitting it pretty close. No one is perfect, but Bishop is compassionate, sweet, yet also passionate at times. He is everything I look for and even more. He encourages her to speak her mind and she's put aback because she isn't used to that, because she isn't used to having her feelings and thoughts heard. She's been warned against it with her father and sister. So the gentleness that he treats her is more or less shocking to her. He loves her and he shows it in his actions. BISHOP IS SWOONWORTHY! I mean these quotes:
"What do you want to know?"
Bishop leans forward again and stares at me. "Everything," he says quietly, and my stomach clenches. "Anything."
"Why didn't you give up on me?" Maybe I want to to hear it so that I will know, once and for all, that there is no going back.
"Because I'm in love with you, Ivy," he whispers.
Can you see why I swoon so hard for Bishop? *sigh*
Final Thoughts:
I love everything about MORE OF IVY, BISHOP, AND THIS WONDERFUL WORLD! :)))
Final Rating:
*ARC provided by Entangled Teen through NetGalley which does not affect my opinions about the book*
How did you enjoy The Book of Ivy? Or have you read it yet? (if not, you really should) What qualities do you think Bishop has that made Ivy fall in love with him?