June 7, 2016
Publisher:
Entangled Teen
Synopsis
Kiki Nichols might not survive music camp.
She's put her TV-loving, nerdy self aside for one summer to prove she's got what it takes: she can be cool enough to make friends, she can earn that music scholarship, and she can get into Krause University's music program.
Except camp has rigid conduct rules—which means her thrilling late-night jam session with the hot drummer can't happen again,
even though they love all the same TV shows, and fifteen minutes making music with him meant more than every aria she's ever sung.
But when someone starts snitching on rule breakers and getting them kicked out, music camp turns into survival of the fittest. If Kiki's going to get that scholarship, her chance to make true friends—and her chance with the drummer guy—might cost her the future she wants more than anything.
The Why:
Charming, relatable and sassy story which felt like Pitch Perfect with a girl who just wants to sing.
Kiki is spending her summer in Krause which basically Pitch Perfect for opera lovers. At the end of the summer, there is the promise that the students will get a scholarship for a full ride to Krause in the fall for college. When she first gets there, she decides to shed her Planet Earth fangirl self who is being pressured by her parents to go to their school if she gets sent home. I really liked the growth of Kiki and she really reminded me at moments which is great.
The Full Experience
Kiki along with her new friends Kendra, Jake, Brie, Norman, and others are such a great group of friends. Kiki really could be herself, but she had a few trust issues. I mean, I would too if my "best friend" knew I liked a guy but dated him anyway and then turned jealous.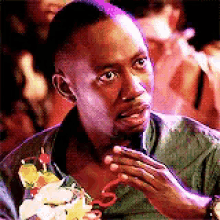 There's also a mole amongst friends who are ratting people out and making opera camp more tense for everyone.
Kiki really grew throughout the summer and realizing the strength she has to stand up against her parents and prove them wrong. To prove to them that this is what she wants to do. To prove to herself that she can get through the summer.

Final Thoughts
Kiki was one of the most charming characters I've read in a long time. She was also sassy and relatable as I read through the pages growing up in front of my eyes. I love the pop culture references along with the Tweets that started each chapter. It made it modern and fresh and I loved being in Kiki's head, because it was kind of like I was there, haha
Camps remind me of summer. Have you ever been to summer camp? Which kind did you go to? Dancing? Singing? Let's talk about it.
XO, K