This recaps my favorites that I enjoyed during the month like those jeans you don't want to admit you wear almost every day. Yep, those.
\\BOOKS I'VE READ\\
I read a total of 10 books- 8 books, 2 graphic novels
- and it was a pretty good reading month. I participated in two read-a-thons which was #MONTHOFMATSON is hosted by Mareen Keavy and #RYBSAT hosted by Miranda

#MONTHOFMATSON
5/5 Keys
4/5 Keys
#RYBSAT
I read a total of 502 pages for the read-a-thon and it was pretty average. I did a Wrap-Up Vlog on my channel.
Graphic Novels
This chronicles the girls through winter break and Finals and it's hilarious and relatable.
Issue #6 5/5 Keys
Issue #7 5/5 Keys
3/5 Stars
I also got my ARC TBR down on Netgalley and I can't tell you how happy I am about that.
4/5 Keys
4/5 Keys
4.8/5 Keys
\\WATCHED IT\\
Season 7 All-Stars
I basically binge watched the mess out of Big Brother in preparation for the new upcoming season on June 22. I watched Seasons 7, 8, 10-12 and I have #noshame. AT. ALL. Who else is a Big Brother fan? Or watches it for that fact?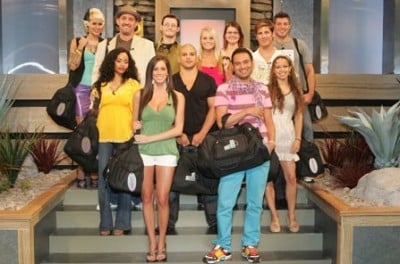 Season 11
WHO'S READY FOR SEASON 18? *raises the roof*
\\LISTENED TO\\
Ariana Grande's new album just released and it is literally all types of amazing. Here are a few of my favorite songs from the album.
Greedy
Into You
Leave Me Lonely
So this was what I mostly READ, WATCHED, and LISTENED TO this month? It was a Ariana, graduation and Big Brother filled month. What are some of your favorite books YOU read this month? What is your favorite track on Ari's new album?