I read a total of 10 books- 8 books, 2 graphic novels
- and it was a pretty good reading month. I participated in two read-a-thons which was #MONTHOFMATSON is hosted by Mareen Keavy and #RYBSAT hosted by Miranda

#MONTHOFMATSON
5/5 Keys
4/5 Keys
#RYBSAT
I read a total of 502 pages for the read-a-thon and it was pretty average. I did a Wrap-Up Vlog on my channel.
Graphic Novels
This chronicles the girls through winter break and Finals and it's hilarious and relatable.
Issue #6 5/5 Keys
Issue #7 5/5 Keys
3/5 Stars
I also got my ARC TBR down on Netgalley and I can't tell you how happy I am about that.
4/5 Keys
4/5 Keys
4.8/5 Keys
Season 7 All-Stars
I basically binge watched the mess out of Big Brother in preparation for the new upcoming season on June 22. I watched Seasons 7, 8, 10-12 and I have #noshame. AT. ALL. Who else is a Big Brother fan? Or watches it for that fact?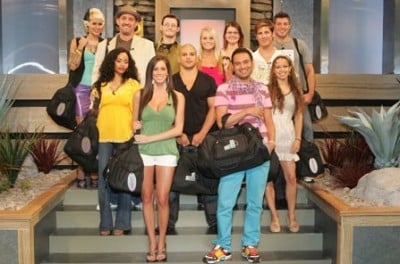 Season 11
WHO'S READY FOR SEASON 18? *raises the roof*
Ariana Grande's new album just released and it is literally all types of amazing. Here are a few of my favorite songs from the album.
Greedy
Into You
Leave Me Lonely
So this was what I mostly READ, WATCHED, and LISTENED TO this month? It was an Ariana, graduation and Big Brother filled month. What are some of your favorite books YOU read this month? What is your favorite track on Ari's new album?