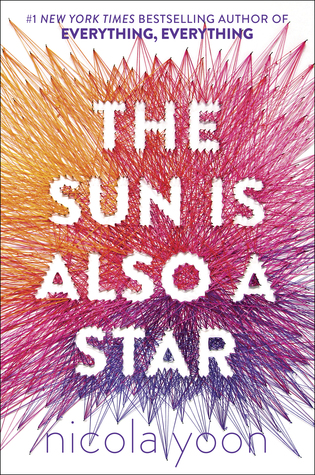 Nicola Yoon
Publication Date:
November 1, 2016
Publisher:
Delacorte Press
Synopsis
Natasha: I'm a girl who believes in science and facts. Not fate. Not destiny. Or dreams that will never come true. I'm definitely not the kind of girl who meets a cute boy on a crowded New York City street and falls in love with him. Not when my family is twelve hours away from being deported to Jamaica.
Falling in love with him won't be my story.
Daniel: I've always been the good son, the good student, living up to my parents' high expectations. Never the poet. Or the dreamer. But when I see her, I forget about all that. Something about Natasha makes me think that fate has something much more extraordinary in store—for both of us.
The Universe: Every moment in our lives has brought us to this single moment. A million futures lie before us. Which one will come true?

The Why:
OH. MY. GOODNESS.


This book was beautiful in the most wonderful ways. Everything, Everything was one of my favorite books last year and this book has easily become one of my favorites this year.
Writing:
Yoon writes the struggles and stereotypes that chronicle a young Jamaican-American woman who's getting deported in the next 12 hours and the Korean American boy who changes her life.
More like they change each other's views and lives in a matter of hours.
Characters:
Time is like a rare commodity, because we always want more of it, but can never get enough of it even if we tried. Natasha is trying to fix the mistake her father made and try NOT to get them deported. That morning she is saved by Daniel who she doesn't like at first, because she's all science and facts and doesn't believe in love.
My sweetheart Daniel misses his Yale appointment to prove that he can make her fall in love with him. He knows that he can make her fall in love with him. Does he? I guess you're going to have to read the book. But you're going to love sweet Daniel.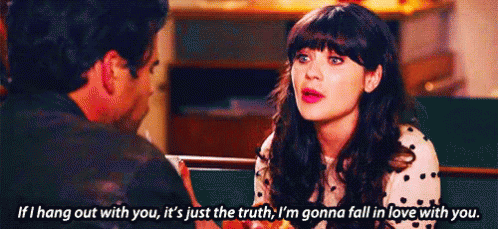 I also love how each interaction was connected to both Daniel and Natasha and affected their lives. We never know how what we can say or do can affect a person's lives forever. The ending gave me reminiscence thoughts of the ending of Champion a tiny bit. AHHHH!
HOW MANY TIMES CAN I SAY THAT I LOVED THIS BOOK?
Which is Nicola Yoon's books is your favorite: Everything, Everything or The Sun is Also A Star? How did you feel about The Sun is Also A Star?
XO, K