Format:
E-ARC
Publisher:
Entangled Teen
Synopsis:
Baseball player Kyle Sawyer has many labels: bad boy, delinquent, ladies' man, fearless outfielder… Only one of them is actually true. But then sweet ballet dancer Faith Gladwell asks him to help wreck her reputation, and everything goes sideways.
Faith knows a thing or two about love, and what she had with her cheating jerk of an ex wasn't it. When he starts spreading rumors about her being an Ice Queen, Faith decides it's time to let a little bad into her life.
Lucky for her, Kyle Sawyer—dark, dangerous, totally swoonworthy Kyle Sawyer—is landscaping her backyard over Spring Break. Shirtless. And if she can convince him to play along, "dating" Kyle will silence the rumors.
But Faith's plan threatens to expose Sawyer's biggest secret of all…and that's a risk he's not willing to take.
Disclaimer:
This book contains drop-the-book-and-fan-yourself kisses...and touches. Fall in love with a bad boy at your own risk.
The Why:
The person underneath the mask may be just who you need and expected things can happen.
Characters:
I loved the sweetness of Kyle, because I knew from the beginning that he was just a sweet teddy bear that like goes through a lot. I quite enjoyed finding out a MC who gardens, but also is a hard worker. I loved getting to read more about dyslexia and how they're some of the smartest, because they have to work harder. I made me understand him more. I can see how a reader could swoon after this guy, because though his pride got in the way sometimes; he realized in order to really ride the road with Faith then he needed to take the mask off, because she loved all of him for who who he was.


Speaking of Faith, I was so excited to read about a dancer, because I can feel even more connected to her. Where are the female MCs dancers in YA? She was with a douche of a guy who didn't care what she thought and a cheater at that. (What is up with these girls being attracted to douches?)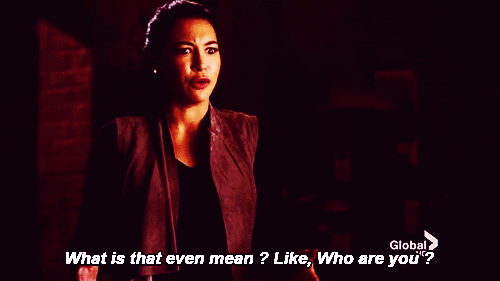 So Faith decides to enlist the help of self proclaimed bad boy Kyle who keeps his looks up, because he cares what others think. But a small dose of revenge backfires and turns into a friendship and then a relationship. I really appreciated the slow burn that happened between Faith and Kyle.
Final Thoughts:
You can never judge someone when you don't know their story. It was like a smile in a box.
4.6 Keys
*I received this book through NetGalley through the publisher Entangled Teen. This in no way changes my opinion*
Thanks so much Entangled!